Advice · Planning · Sales ·
Repairs · Maintenance ·
Spare parts · Accessories


since 1989
---








Tower clocks / Façade clocks with and without strike / outdoor-clocks / advertising-clocks with or without lighting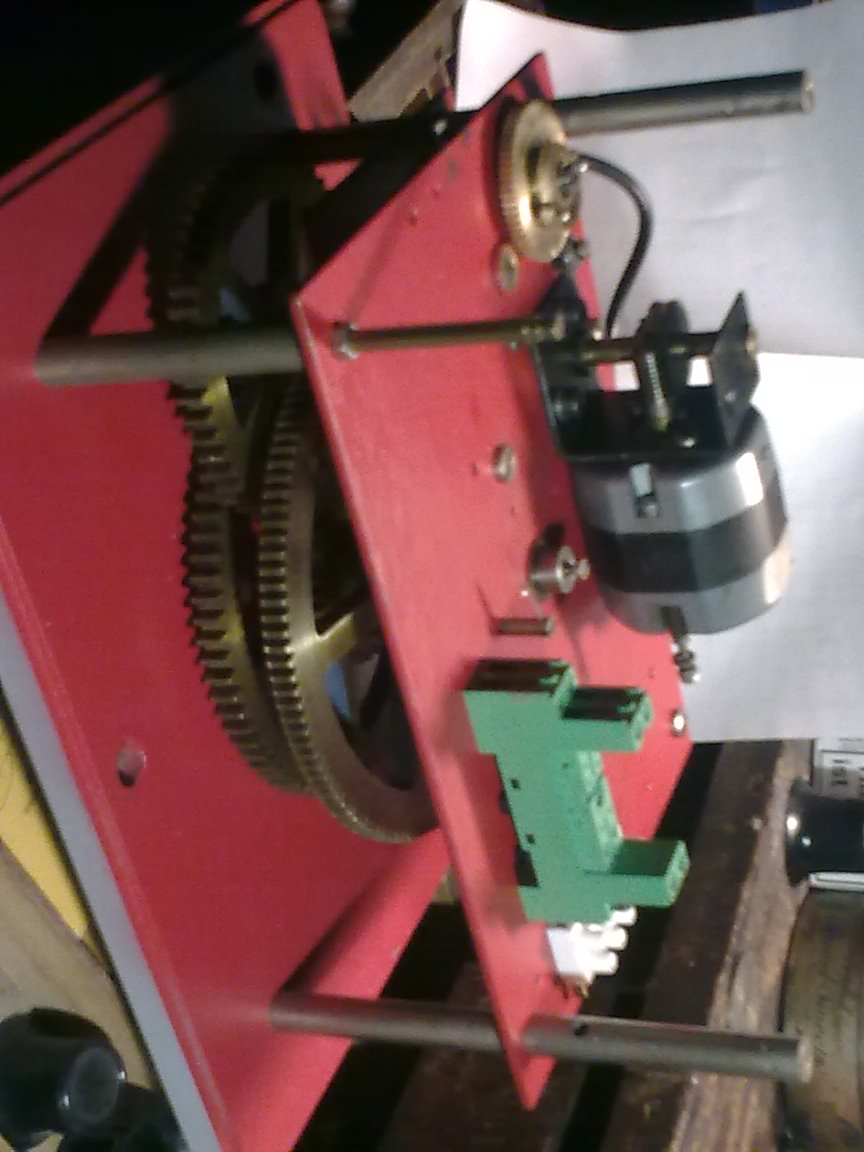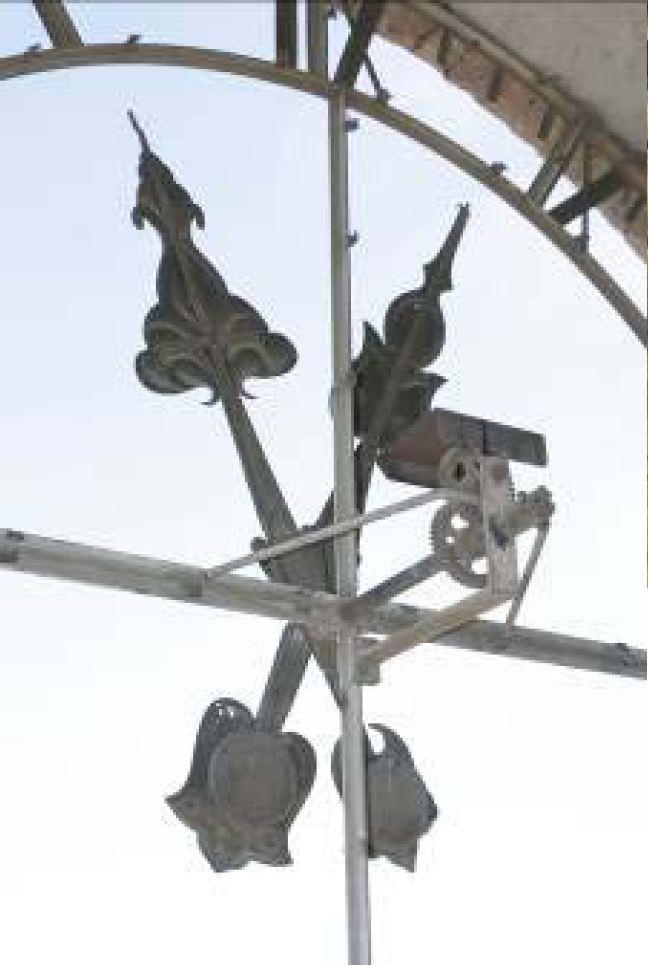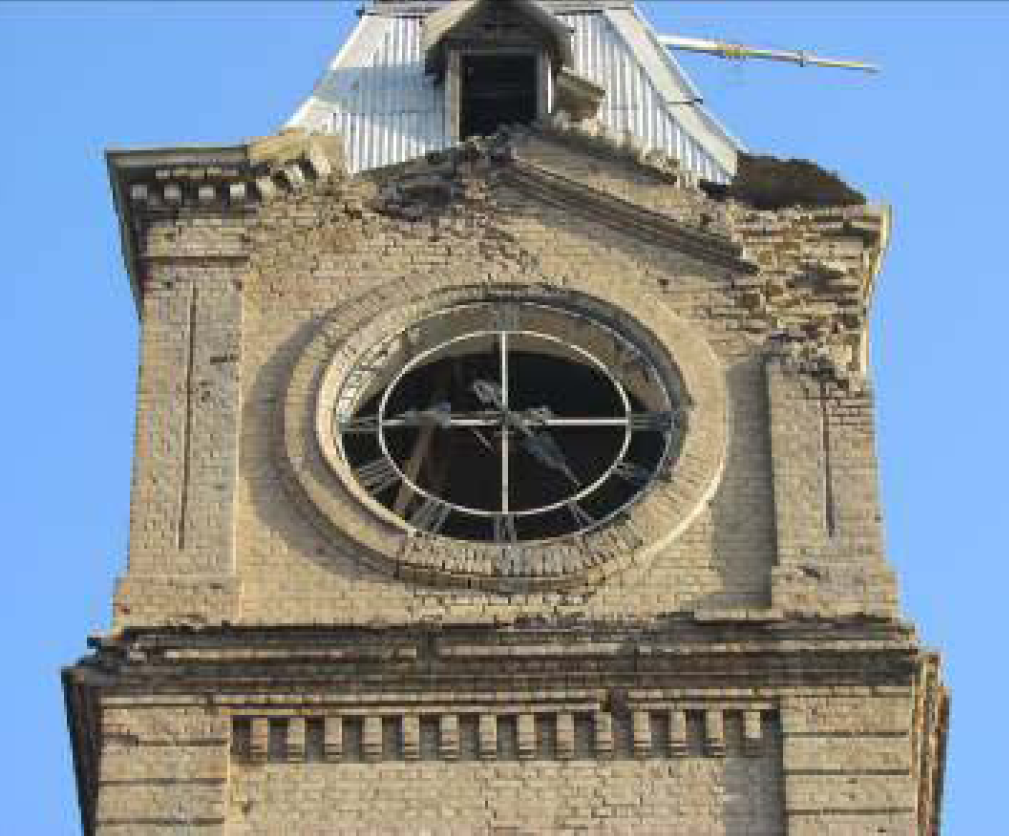 We
examine
repair
restore and
service
your indoor and outdoor clocks. We also
design
construct and
install new applications and clocks according to your wishes.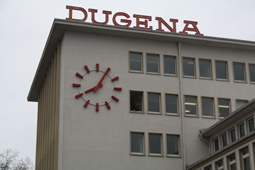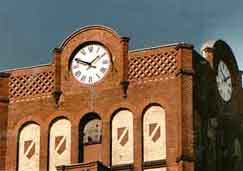 After a phone call at some length we can come to your place to find a solution for your clock problem and give you a written detailed price-offer. For this we only charge you our travelling-costs.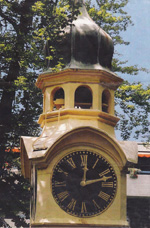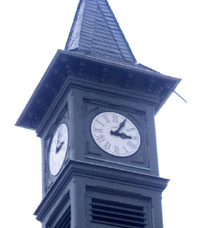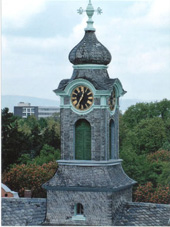 We cooperate with well known German producers of tower clock and striking work and pass their warranty for the components on to you. We install the clock at your place considering your location and specifications.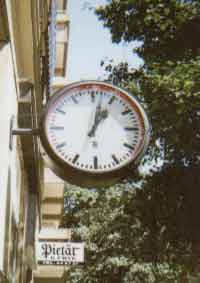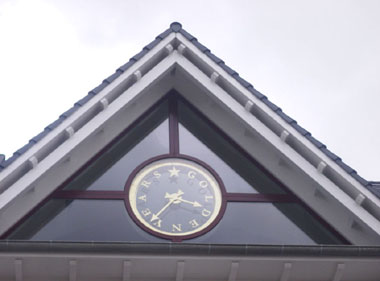 It is our principle to preserve the original character and design of old and antique tower clocks. However, in certain cases we use modern, wireless heart units to provide you with good-valued solutions.
Moreover, we produce logos and characters for your advertising clock according to your specifications, or we can also design them for you.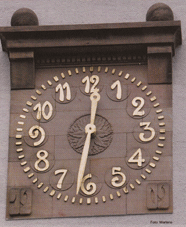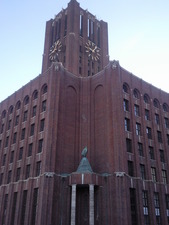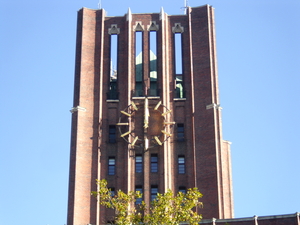 We apply 24 karat gold leaf indoors and outdoors on metal, on wood, thickness 0.5 - 3 mikrometers
Ullsteinhaus tower clock in Berlin (click to enlarge )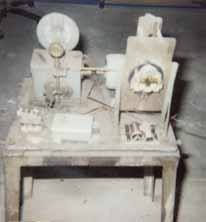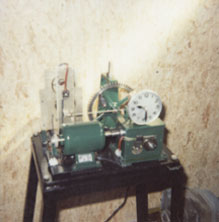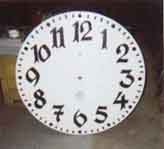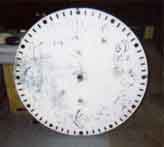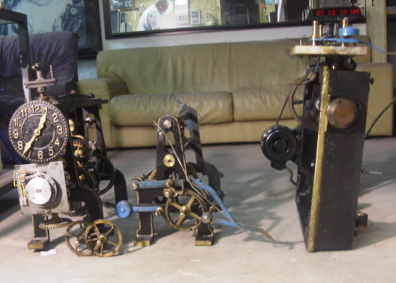 Restoration of mechanical clock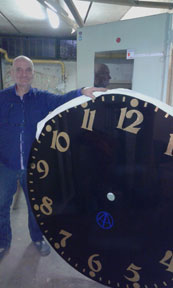 We manufacture huge clocks to order
Huge façade clock in a hangar, diameter 3,80 m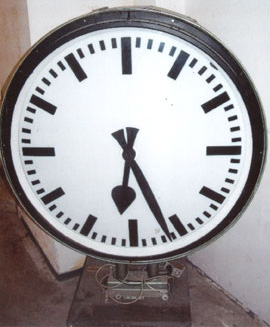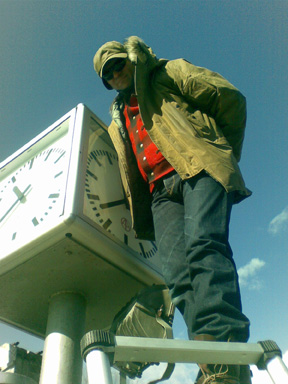 We sell advertising clocks and exterior clocks
Large choice of clocks of all kinds, used and renovated in stock.
Some clockfaces depicted here were made by the company Westphal:
www.beschriftungen-westphal.de